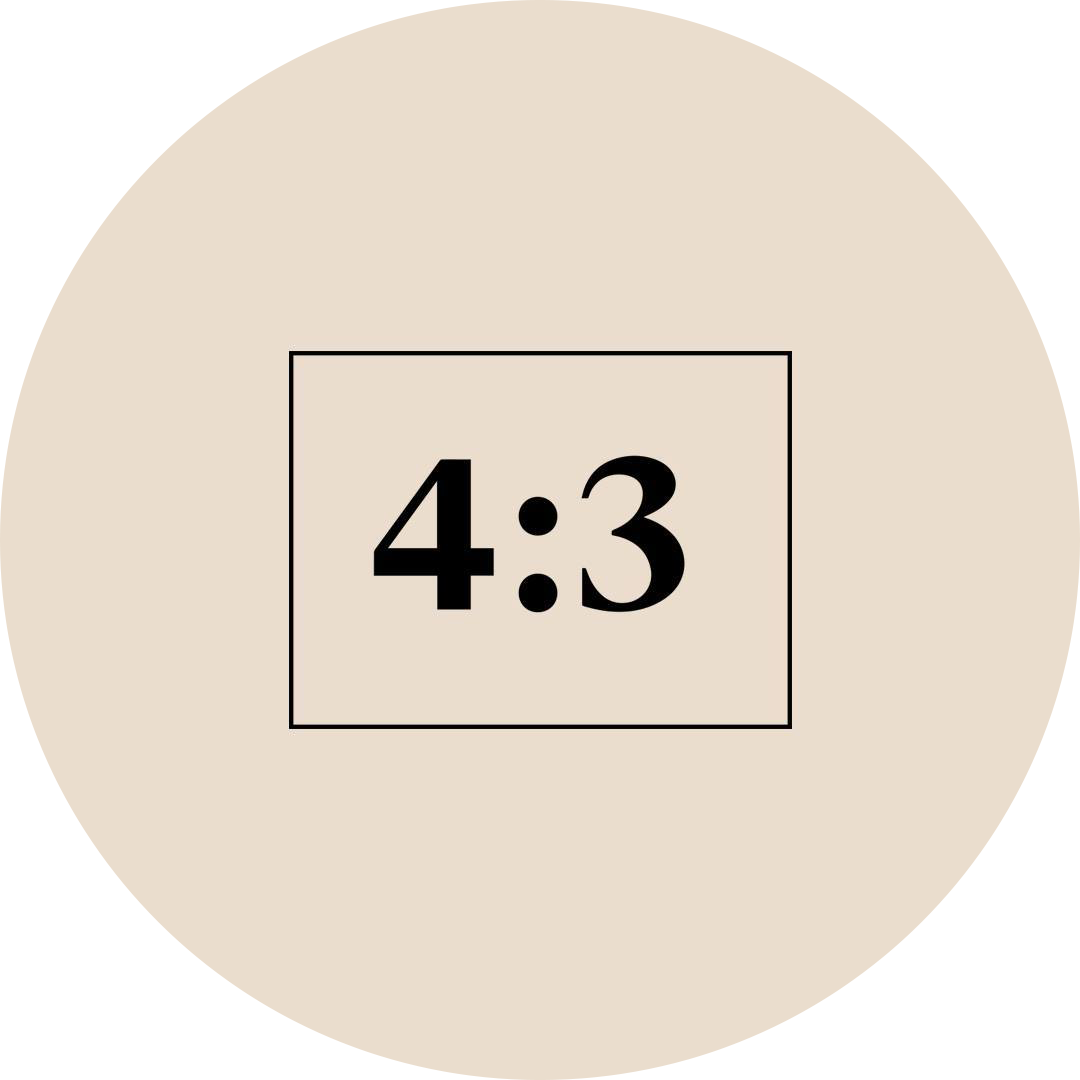 4:3 & their Online Film Festival


WEDNESDAY 15TH APRIL 2020
HIGHLIGHT / JOE MARCHENKO


The Guggenheim, El Reina Sofia, The Louvre; you won't find an exhibition between them this weekend. It's not only the closing of clubs that has been sorely missed, but a chilled Sunday afternoon outing to your favourite museum has also been off the cards for some time now. Musicians, DJ's, labels and organisers have so far managed to bring the clubs to our living rooms (and theirs) these past few weeks showing that in the face of difficulty, we tend to get creative. So, with our source of live music covered for the time being, the next question is where do we go for our visual art? How do we satisfy our want for visual stimulation? Netflix has done me well so far, but there are only so many series I can take involving average Joes with their average lives finding themselves in far-fetched scenarios where far too many murders and killings go on for it to resemble anything of reality, before the virus or otherwise.
Well, the guys and girls over at
4:3
have thrown their Netflix subscriptions in the bin and are here to help. The world-renowned music platform
Boiler Room
has come a long way since I first caught wind of it in my uni halls watching Jamie Jones with his back to the crowd open a set with a come to think of it ironically sped up version of Brett Johnson's 'Slow Down Baby'. Who knew that this way of streaming music would completely change the world of electronic music. Boiler Room have since broadcasted some of the most recognised sets over the last decade, started their own festival, and put together a new platform for viewing underground film; 4:3.
Boiler Room sets always had a visual aspect to them. I can remember being sat at my desk in uni
watching
a set, as opposed to just
listening
to it. It's therefore no surprise that 4:3 has formed, focusing on all things that one can deem visually artistic. You can usually expect to find screenings of music videos, underground documentaries and interviews, shorts, skits and films on their site (not to mention a healthy archive with links to all of the above). For the next month however, starting on Thursday 16th April and running right the way through to May 18th, 4:3 are hosting their own online film festival.
4:3 has lined up 13 stylistically different pieces which will be available to watch for a limited amount of time (so I advise you watch them as they are shown!). There are showings which journey away from music somewhat such as Can Fez's "11.11" which looks at the complex relationship between production and consumption in one of the World's largest producers and consumers, China. However, music-related footage will be present with 4:3 originals such as Hector Aponysus' "Makina" showcasing one of England's lesser-known music genres, and an anime short which I will be setting an alarm for, Phil Collins' "Delete Beach", bolstering a superb soundtrack produced by the ever-so-talented Mica Levi.
The 4:3 Online Film Festival kicks off this Thursday 16th of April @ 21:00 BST with a showing of Clayton Vomero's
3OHA
; a documentary looking at the relationship between consumerism and identity in the post-Soviet world of Russia and Ukraine. Grab the popcorn, get comfy, and feel free to leave your phone on as you kickstart your month of visual stimulation.